As of today I have done just about all I am going to do to my Merckx Professional and I pronounce this build complete. The last addition was DuraAce Aero levers, 3TT Stem and Cinelli bars.

If you know me – you know I have a thing for the Merckx brand. This was my second frame, first collector after my 1XM primary rider. I got it for a song off Ebay over a year ago now – and slowly built it up to represent that period when everything was changing.


That time when index shifting was legitimized and in the pro peloton, but still via down-tube levers. Brifters (integrated shifting on the break levers) were still a couple years away.


Aero break levers were fresh on the scene – The cable wrapped along the handlebar for that clean aero look.


Eight speed indexed shifting with aero break levers, a frame of Columbus SLX tubes and you were ready to ride with Andy over the Gavia – if only you had the legs. Just add the newly introduced Look clipless pedals and you were styling.
It was 1988.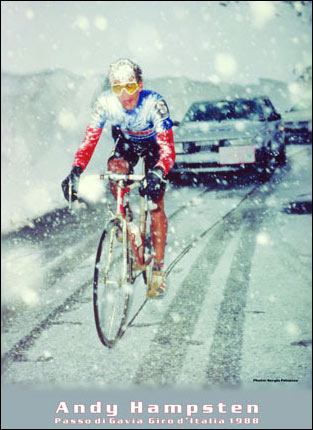 So there it is,
My tribute in alloy and steel. A rideable relic that is collectible art that you can take out and use for the purpose it was built for.


Four of my seven Mercx bikes are now road ready – and ride them all.