I was driving somewhere the other night – Public radio had a thing on Copland. I always loved simple gifts and have always been amazed with how penetrating and uplifting it was. I had some music playing tonight that had some material rooted in similar early american standards and related my hearing to the Copland piece to Sally. I hit iTunes and played a few of the nearly thirty versions they had as we talked about Copland.
Next stop? The internet.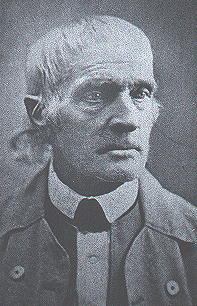 Turns out Elder Joseph Brackett wrote Simple Gifts as a dance number –

'Tis the gift to be simple, 'tis the gift to be free,
'Tis the gift to come down where we ought to be,
And when we find ourselves in the place just right,
'Twill be in the valley of love and delight.
When true simplicity is gain'd,
To bow and to bend we shan't be asham'd,
To turn, turn will be our delight,
Till by turning, turning we come round right.
Also turns out that Elder Joseph Brackett was born in Cumberland Maine – but a few miles from where I type this now. How cool is that.
Elder Joseph Brackett became the first minister at the Saker community at Sabbathday lake.
Thanks for such a simple gift.